We have been robbed of our dreams!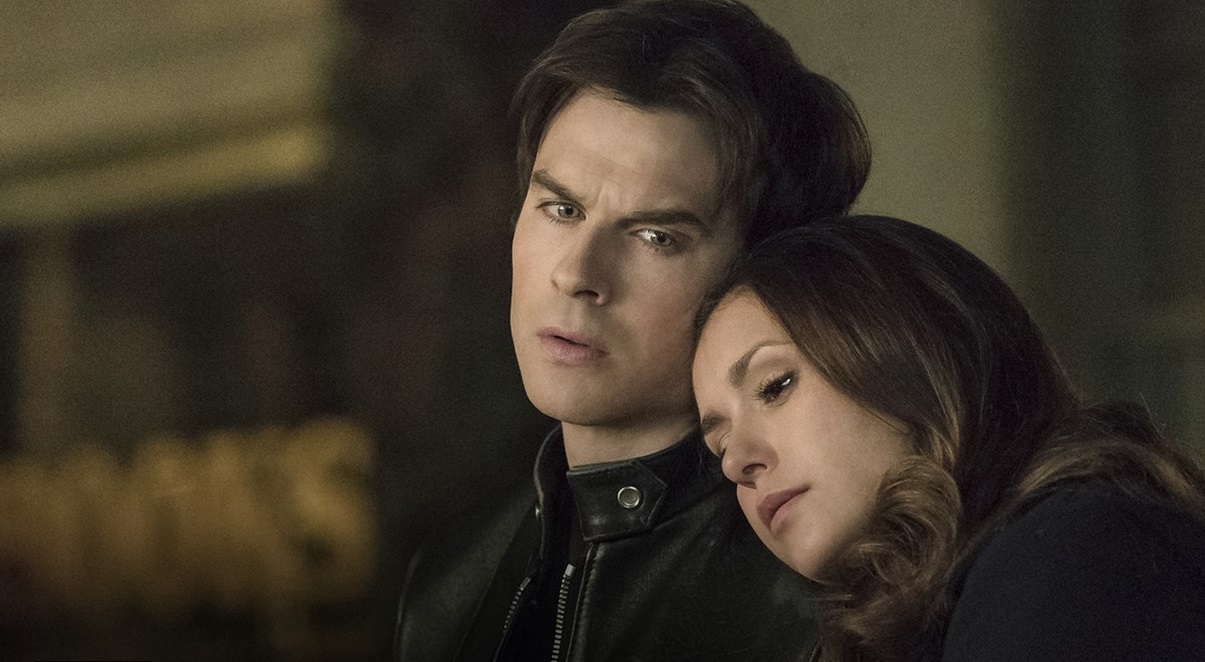 Although fans of the TV show were able to see their favorite couple, Damon and Elena, reunite once again after Nina Dobrev left the show, claiming season six would be her last season of the show, we are sad again!

Why? Because we've just learned that a very important scene was cut from the finale! What scene could it be that would get us all upset. Of course the scene where we would see Damon asking Elena to marry him.

Co-creator of the show, Kevin Williamson reveals that there was so much they wanted to include in the finale episode but not enough time. Apparently, the first cut was over the alotted time by 18 minutes. So more cuts had to be made, which of course included the moment where Damon would propose to his love after she finishes medical school.




Williamson exclaims that the point of the scene was to show that Elena became a doctor so they decided to just put her charater in scrubs and cut the whole scene altogether. Excuse me, what? I'm sure there was something bigger happening in that scene other than Elena becoming a doctor!

Well despite not getting the perfect 'Delena' proposal ending, fans can't be disappointed with the ending since they did get what they wanted – a Damon and Elena ending, where they got to spend their human lives together until their deaths.