For the last year, the women on the U.S.'s national soccer team went to battle against the U.S. Soccer Federation as they demanded equal pay and fair wages as their counterparts.

Now the women's hockey team is demanding the same.




It was announced by some members of the U.S. Women's National Hockey Team on Wednesday that they will not participating in the International Ice Hockey Federation World Championship tournament in Plymouth, Michigan set to take place this month.

By boycotting the tournament, the women are hoping that USA Hockey, the governing body for the sport, will provide them with fair wages and benefits.

What does it mean for the Women's World Championship that is set to begin on March 31st? Well, for one, the U.S. women's team will be absent and the tournament will be without its host team.
Having won six gold medals out of the eight championship gold medals, the tournament will also be void of its defending champion.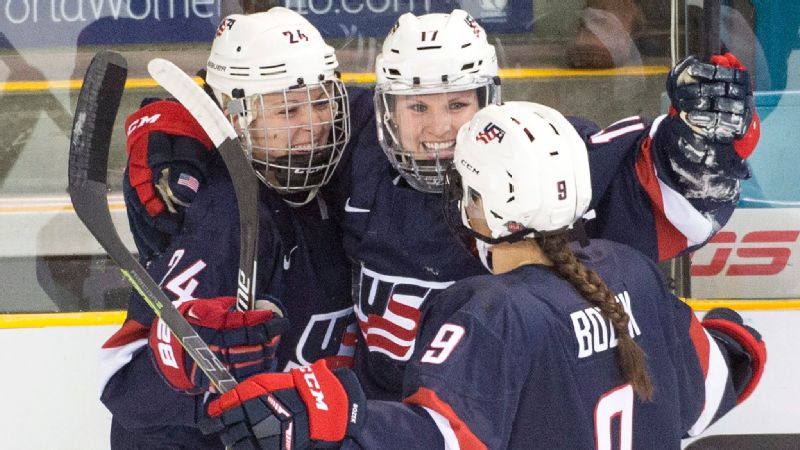 For over a year now, the hockey players have been seeking a contract with the governing body that will allow the players better compensation. The situation for the majority of the women is that their current pay comprises of the insignificant $1,000 a month stipend over the Olympic training period that lasts six months long.

According to the lawyers of the players, USA Hockey is paying them "virtually nothing." This has resorted in half of the players to finding other jobs outside of ice hockey to produce enough funds.

Other than fair compensation, the female hockey players are also asking to receive more funds for equipment, more staff, expenses and marketing as they bring up the notion that the men's team receive much more compared to them.